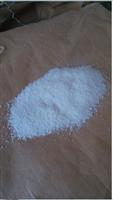 Keywords
SEBS
66070-58-4
SYNTHETIC
Quick Details
ProName: ORETEL SEBS 6902
CasNo: 66070-58-4
Application: 1.Blends with PP and PE 2.improve thei...
ProductionCapacity: Metric Ton/Day
Purity: 99%
LimitNum: 0 Metric Ton
Superiority
located in ningbo, the company's production base uses a unique production process different from other sbc production plants both domestic and abroad. it relies on the advantages of port geography, resources and industrial chain of ningbo petrochemical & economic technical development zone, and will continue to provide the world with a variety of professional sbc products for the market segments.
1.it is a firm specialized in the research and production of thermoplastic elastomer (tpe) compound company.
2.automatic pipelining system
3.erp management system
4.sanpo rubber technique center
5.sanpo rubber detecting center
6.application fields of products: electron, medical equipment, automobile, construction and so on.
Details
Brief Introduction:
OretelTM 6000 series HES is the fully-self-developed Hydrogenation of expanded polystyrene from Sanpo,This branched structure keeps the properties of traditional SEBS, such as cold-resistance, weather-resistance and biochemical character . At the same time, its hyperbranched structure and PS concentration technology make products own more excellent mechanical property and higher decomposition temperature. Furthermore, they revolutionarily change the melt and surface characteristics of traditional SEBS. Modified HES are processed not just by the way of injection molding and extrusion, but more suitable by blow molding ,foaming, coating and gluing. Products have the excellent surface features as abrasion resistance /Scratch resistance/ anti-wet(skid) / glueyness/printing/gluing/ heat-sealing. Oretel6000 series HES essentially broaden application fields of SEBS.
Features:
As one of the OretelTM 6000 series HES,HES6902 brand owns more futures then the others:
Better coating, gluing and Heat resistance.
Better performance of Slip resistance and resilience force
Better liquidity , Expandable and transparency
Better mechanical properties, such as Tear resistance, abrasion resistance and Tensile strength